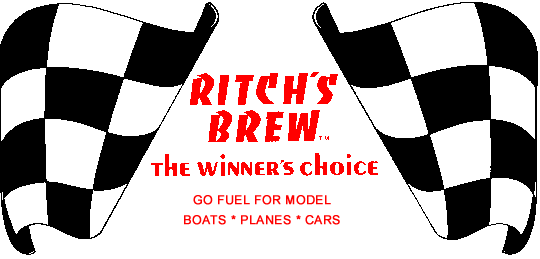 All fuels are blended with 100% pure Nitromethane and the content is
the full measure you pay for, based on an honest percent-of-volume,
not percent of weight. Add to this 99.9% pure virgin Methanol, rust
inhibitors, anti-foam agents, detergent and lubricity additives and you
can see why these are truly performance fuels.
NO ONE MAKES A BETTER FUEL!
If you don't agree, return any unopened gallons for a full refund of the
purchase price of the quantity returned.

Do you have questions on model fuels? Click on the BREW MASTER below to ask him a question!

|Home|
|Fuel List|
|Links|
|Company History|
|Order/Info Form|